Regular price
Sale price
HK$304.00
Unit price
per
Sale
Sold out
#7 Cup Of Excellence Mexico
Origin:  Mexico
Region: Coatepec, Veracruz
Farm:Cafetal el Equimite
Farmer:Gilbran Leonardor
Variety: Geisha
Altitude: 1,300 masl
Processing: Natural
Our Impression:
Aroma
Tieguanyin | Honeysuckle | Tangerine | Strawberry
Flavor
Tiegyanyin | Strawberry | Nectarine | White Grapes | Red Apple | Jasmine
Aftertaste
Jasmine | Bergamot
Acidity
Citric | Malic | Bright | Sparkling
Notes from Brian

Mexican coffee deserves more awareness in the specialty coffee field for its outstanding performance in COE last year. We go for this coffee for its clean and delicate flavor profile, impressively expressive and fruit-forward, incredibly balance with sweetness and tea-lingering profile. We roast in a light profile, perfect for pour over and immersion. I hope you can enjoy the excitement as we do! 

Farm Story 

from COE directory 
Cafetal el Equimite is a biodynamic certified company (DEMETER) and Organic IMO CERT (USDA AND EU), Sagarpa MX, Private conservation area and Pronatura. We are a unique productive agricultural organization with a holistic vision, where the environmental, social, economic, and cultural conditions are established to develop a new paradigm around the production of high-altitude and specialty coffee. We create cutting-edge technology promoting conservation, diversification, and production under the cloud forest of the mountains of Veracruz, within a concept called "edible forest", on the slopes of the Perote coffer, in the beautiful magical town of Coatepec.
The guiding base of our work is sustainable agriculture, with a fundamental interest in regenerative management (Biodynamic, organic, integrative and permaculture), generating beautiful productive landscapes to deeply inspire the people who collaborate with us and the communities that surround us to conserve ecosystems for this and future generations.
Cafetal El Equimite, is a research center for the comprehensive management of coffee plantations where we permanently monitor nutrition, productivity, tissue management, pest and disease management, harvest and post-harvest (fermentation, drying, storage) soil regeneration , seed bank, crop diversification, green manures, establishment of forest and shade trees, composting and chromatography, vermicomposting, biofertilizers (boils), biodynamic preparations, management of natural reserves, apiaries, protection of aquifers and biological corridors between areas of protected forests and productive areas for the conservation of flora and fauna.
We preserve high-quality Arabica coffee varieties, recovering selected seeds that show genetic resistance thanks to the nutrition that we constantly provide to the soil and to the plantations. Protecting with this the microbiology and life in general so that the agricultural organism can withstand climatic changes and reduce the effects of imbalances, pests, and diseases, strengthening the entire ecosystem and at a particular level, deeply nourishing the soils where our coffee trees grow; without compromising our health and that of our plantations with the use of toxic inputs.
Our commitment is to have the traceability of each coffee plant, starting with the seeds that come from coffee plantations with sustainable management, working on soil nutrition with compost, the application of biodynamic preparations, the diversification of productive areas, the maintenance of native shade trees, pastures for animals and the management of their manure, the establishment of apiaries, so that with pollination, all these factors can be absorbed in a complex cup of Equimite coffee.
The interaction in the Cafetal El Equimite farm between bees, animals, forests, shade trees and their roots, fruit trees, medicinal plants, flowers, fauna, epiphytes, springs and the will of the human being, generates an exclusive interconnection and vibration that when harvesting the coffee beans we concentrate every subtle aspect in its matter of this beautiful ecosystem, turning each cup into a wonderful sensory experience; we call it "coffee with Qi (Chi)".
By introducing this information, vibration, and organized matter into the bloodstream, we carry a healthy substance for the body, free of agrochemicals, each cell enters the same frequency, and receives the direct benefits of the entire Equimite, so we generate a direct impact in the health of people and consumers by sharing our honest work translated into coffee beans that are the messengers of a complete ecosystem. We achieve all of this by working carefully and ethically to highlight the potential in each cup and deliver exceptional flavors without compromising the biological assets that sustain the life of this beautiful coffee plantation.
Our coffee varieties: Anacafé 14, Yellow Bourbon, Pink Bourbon, Bourbon SL28, Caturra, Garnica, Geisha, Obata and Typica.
About COE
COE, Cup Of Excellent. Hosted by ACE, Alliance For Coffee Excellence every year in multiple coffee producing countries around the world like Colombia, Ethiopia, Ecuador, Costa Rica, just to name a few. COE is the most prestigious competition and auction for the highest quality coffee.
It provides a platform in order to push recognition of farmers no matter the gender or size of the farm. And further develop the relationship between farmers and buyers. That way we can make the coffee industry more sustainable.
Farmers will submit their coffee to their National COE, the coffee will go through 7 rounds of evaluation, from National   jurors to International jurors. Up to 30 coffees   scored 87 or above will get into the final round and   be awarded Cup of Excellence. Every year we, Studio Caffeine, will pick some outstanding lot to join the party. Excited to sip some? Keep an eye on our eshop or stores around you.


.Whole Bean Coffee: 168g
・Current stock within 14 days of roasting or reserve for next batch.
Share
Shipping

Free shipping for orders over HKD$250
View full details
Discover the Pleasure and Beauty in Coffee with Us
Each sip of the cuppa comprises a collective hard work of farmers, coffee producers, roasters, barista and you, our fellow coffee drinkers.
To learn more please see our Brewing Guide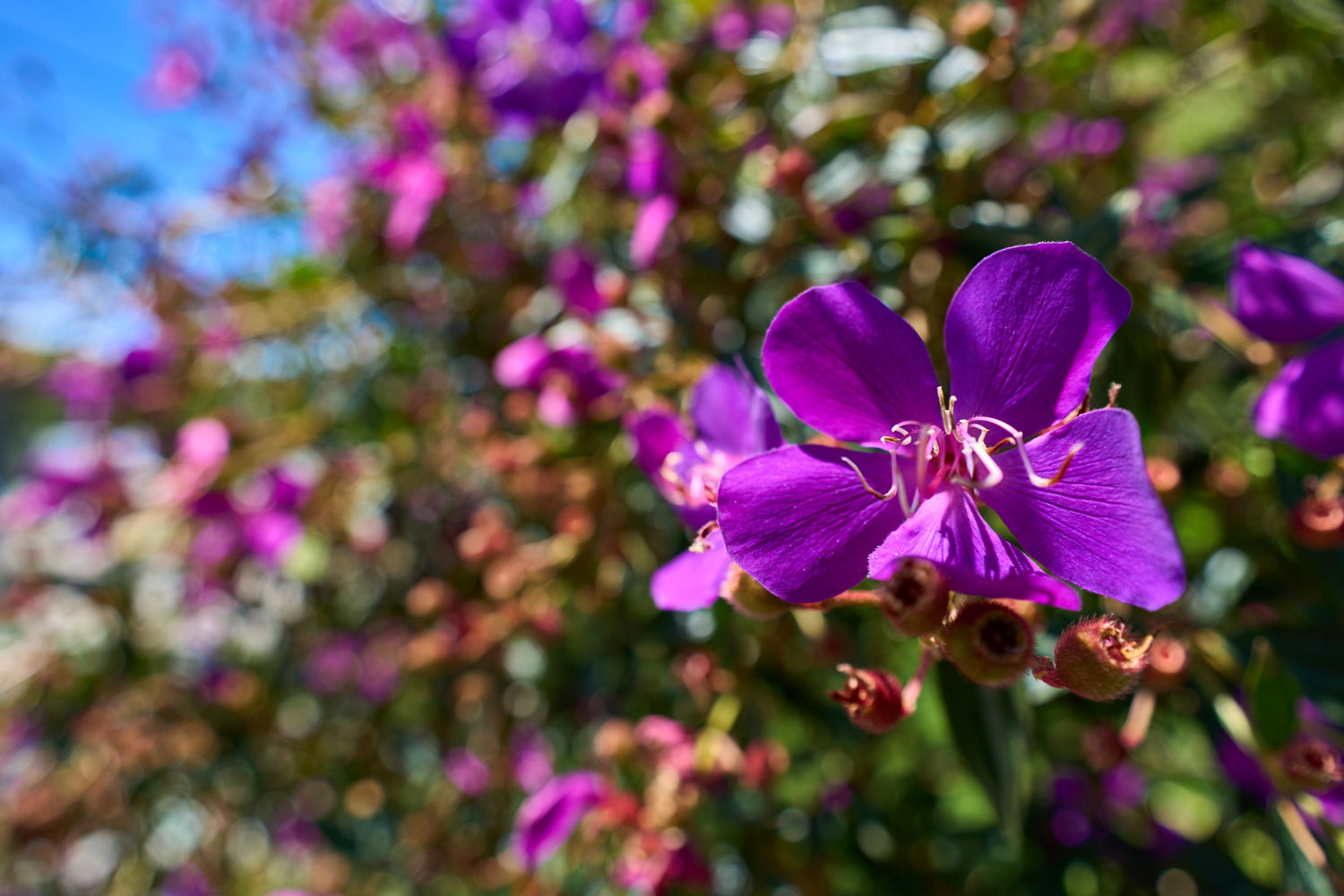 Latest Release
"Melastoma Coffee Estate" is in the Lalauya village of Alishan. The reason of naming it "Melastoma" is because of it's a commonly seen flower in the village. It grows...
Shop